Diamond Valley 4WD Centre carry a range of roof racks from major manufacturers including:
Drivetech 4×4 Roof Racks
The Drivetech 4×4 partnership with Russian manufacturer, Rival, has produced an ininovative range of quality products for the Australian and New Zealand 4WDing market.
We have a extensive and expanding range of products available, including full vehicle solutions for the Ford Everest, Ford Ranger PX, Mitsubishi Triton MQ, Nissan Navara NP300, Toyota Hilux GUN, Toyota Hilux KUN, Toyota Landcruiser 200 Series, Toyota Prado 150 Series, Volkswagon Amarok
The Drivetech 4×4 by Rival range of products includes:
Front Bumpers
Rear Bumpers
Roof Racks
Underbody Armour Kits
Bonnet Strut Kits
Tailgate Assist Kits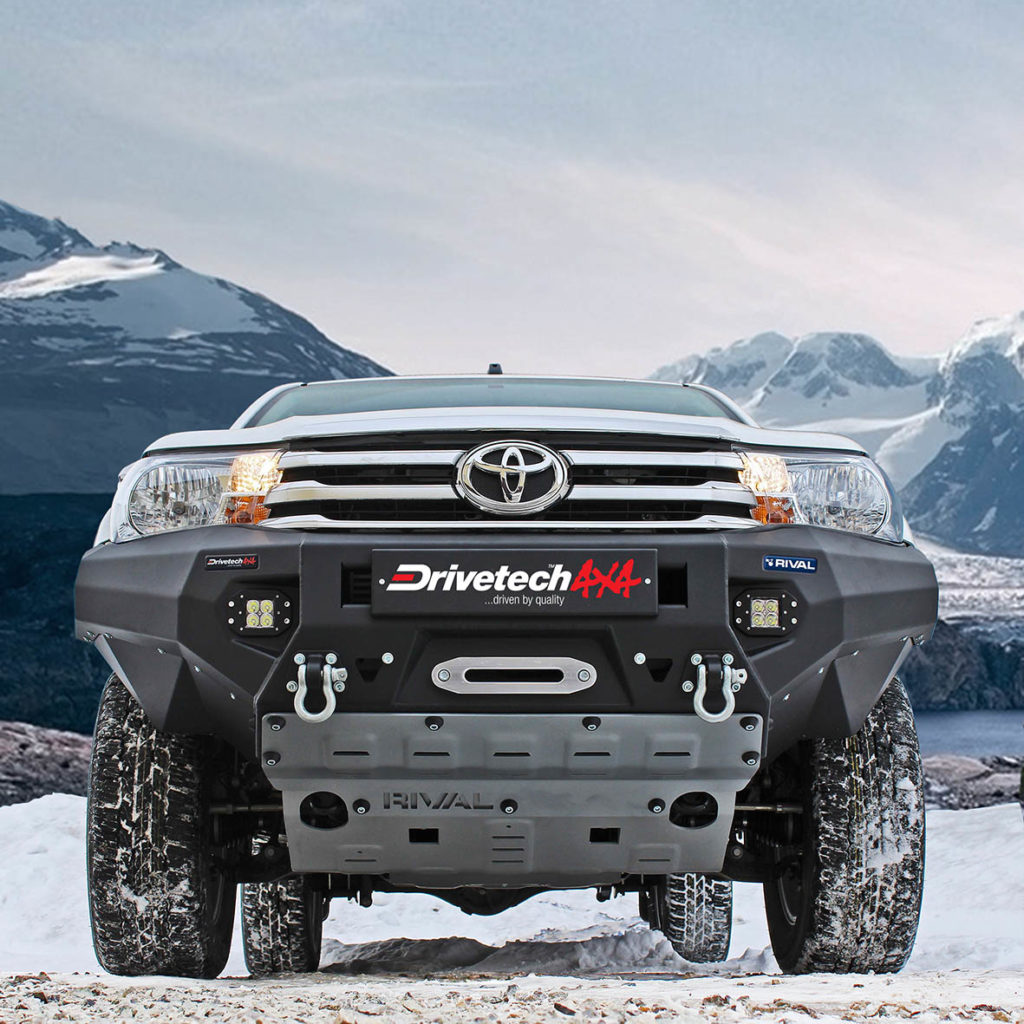 Tradesman Roof Racks
Tradesman Roof Racks manufacture roof racks for commercial, 4×4 and SUV vehicles. We manufacture six models of roof racks in sizes to fit a wide range of vehicles and can also custom build to fit your needs. Each of the models (except the Flat-Deck and Trade-Max) are available in different styles:
Basket (with all four side walls)
Open ends (with side walls only)
Flat-Deck (no walls)
The Oval Alloy and Oval Steel roof racks are available in a roof-top tent style which has three walls and a mesh floor at the front and space at the rear to place a roof-top tent.