4WD Suspension & Lift Kits
Drivetech 4×4 Steering And Suspension​
Adding enhancements and accessories to your rig can impact your steering and suspension as the additional weight can change the vehicle dynamics of your 4×4. Drivetech 4×4's range of steering and 4×4 suspension parts is designed specifically for the task.
Drivetech 4×4 Steering and Suspension components are designed to exacting standards. Each 4wd suspension lift kit or component is matched, ensuring the ride comfort, handling and day to day performance of your 4wd is always predictable and reliable.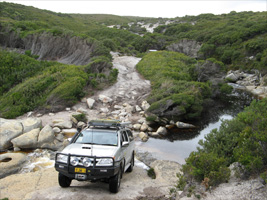 The Drivetech 4×4 range of steering and suspension products includes:
Standard and heavy duty coil springs
Heavy duty suspension lift kits
Leaf springs
Power steering repair kits and components
Rack and pump assemblies (new)
Enduro and Enduro Pro shock absorbers
Steering components including: tie rod ends, drag links, idler arms, ball joints and more.
Engineered to the tough Australian conditions and built to last, your next trip (whether it's to the shops or the Canning Stock Route) will be more enjoyable and more comfortable with our Enduro and Enduro-pro shock absorbers on board.
HPP Lunds
For over 30 years Lunds has been a major supplier of aftermarket products for Toyota Land Cruiser, Hilux, Nissan Patrol. With over 4,500 part numbers stocked, a newly released 403 page catalogue on Toyota with over 23,000 catalogue entries. Lunds is a serious player in 4WD non genuine parts.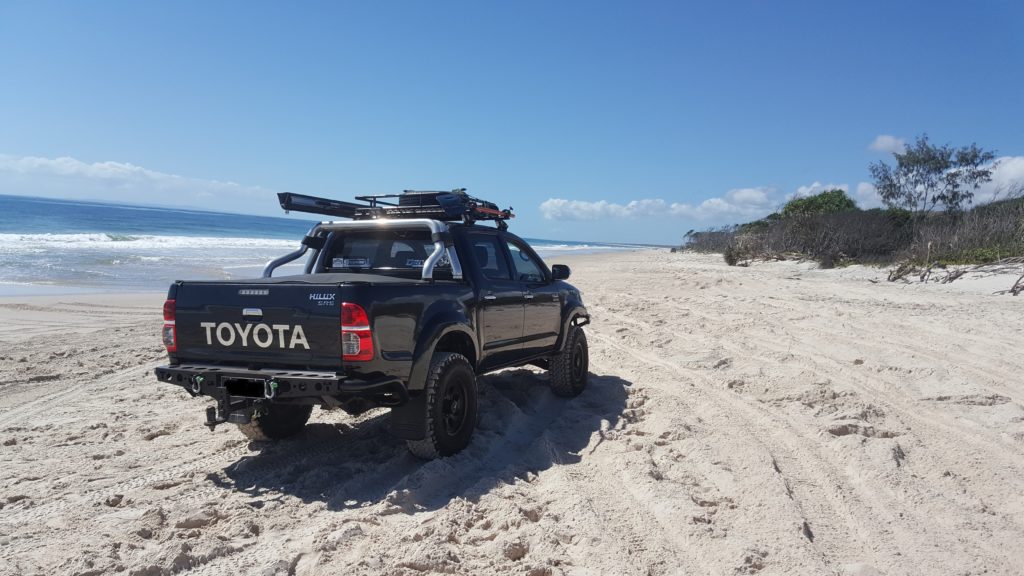 Roadsafe 4WD Components
Roadsafe have a full array of 4WD Components to suit a huge variety of vehicles and applications. From Adjustable Panhard Rods, Drag Links, Track Rods, Trailing Arms, Recovery Gear, Shackles, Brackets & Braces, Radius Arms, Sway Bar Links, Sway Bars, Drop Boxes, Diff Drops, Upper Control Arms, Tail Shaft Spacers, Transmission Spacers, Coil Strut Spacers, Coil Spring Spacers, Strut Mounts, Bushings, Wheel Spacers, Battery Trays, Underbody Protection, Tow Points, Recovery Gear, Lift Blocks, Coil Retainers, General Offroad Accessories, Ram Extensions, Compressors, Towing Accessories, Camping Solutions, Mudflaps, Brake Lines… the list goes on & on. You will see the range is huge, and the variety exceptional.  Our basic goal, when it comes to components for the 4WD's, is… 'if you lift it, we will endeavour to have something to fix all the issues caused by the lift'!
Tough Dog 4WD Suspension
Setting up a 4WD suspension system isn't all about the added gains on the tape measure. Tough Dog products are specifically designed and engineered to deliver a complete suspension solution, not only for off road clearance, but for ride quality, handling and load carrying capabilities as well.
Tough Dog suspension products provide the ability to create a tailored suspension package that can transform your vehicle, regardless of how you use it. Tough Dog have developed a product to suit just about every possible application. In most vehicles, we offer multiple shock and spring options to fine tune every aspect of a particular package as well as a range of other specialised and optional accessories.
Setting up your vehicle's suspension can be a mine-field of pitfalls, misinformation and wrong turns. The largest consideration is always the weight carried, and it's often the undoing of a well put together vehicle. When it comes to getting yours kitted out, it certainly pays to speak to a Tough Dog distributor to discuss your specific needs.