Drivetech 4×4 Driveline Parts
Whether you're driving a 4WD track, towing your camper or using your 4×4 for work, you need to know your 4WD gearbox, transfer case, diffs and other drivetrain components are in the best possible condition. Drivetech 4×4's commitment to quality means that our parts won't let you down.
Not many companies can match the expansive Drivetech 4×4 range of components, so no matter which vehicle you have, there is a good chance your local Drivetech 4×4 Authorised Stockist can get the part for you.
Our team have been working hard to source parts from OE manufacturers like Koyo Bearings, Aisin Japan, NOK Seals and Joint Fuji. We also make it easy to get everything you will need to complete the job at hand with our kits…a single box solution for your repair job. No last minute runs back to the stockist to get that part that you forgot.
All of the Drivetech 4×4 Drivetrain parts come with a minimum 12 month or 20,000km warranty and the range includes:
Complete gearbox and transfer assemblies (new)
CV shafts and joints (new)
Differential components
Manual gearbox and transfer case components
CV driveshaft assemblies
Repair kits for: swivel housing, wheel bearings, gearbox, transfer case and differential
Drivetech 4×4 driveline components are the choice of many workshops and are extensively stocked across Australia and New Zealand, making them the best choice for your DIY or workshop repairs.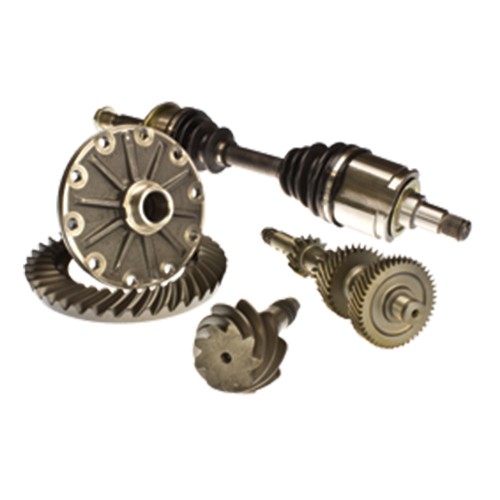 HPP Lunds DriveForce
Customers now demand higher quality standards of aftermarket products especially in spare parts.Modern vehicle drivetrains and braking and suspension systems demand products that perform, inferior products can cause costly repairs.
DriveForce products are carefully selected to perform under the toughest of conditions. They are put through stringent testing before being selected for the DriveForce Program.
To stand by our quality we offer a 3 year replacement part warranty on defective workmanship and on ignition leads we offer a 5 year replacement part warranty.
To support the quality of the DriveForce range, we have also upgraded the packaging. For a retailer or trade supplier, DriveForce has the potential to significantly improve your sales and profit returns. Since we released the new DriveForce packaging, sales have increased substantially.