Hulk 4X4 Battery Trays
Hulk 4X4 make a wide range of custommade battery trays so that you can relocate your battery or add a second battery. These are made super-tough and powder coated to provide a long life. They have models to suit Ford Ranger, Holden Colorado, Isuzu D-max, Mitsubishi Pajero & Triton, Nissan patrol and Toyota Prado.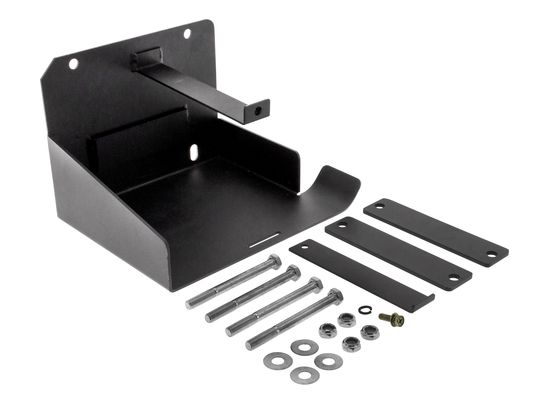 Outback Accessories Auxiliary Battery Trays
An auxiliary battery is a must if you're running additional electrical accessories like work lights or a fridge and there's no better way to mount a second battery than with an Outback Accessories auxiliary battery tray.
Individually developed to suit each specific vehicle, Outback Accessories battery trays incorporate an essential "firewall" and are designed to carry the largest possible battery under-bonnet space will allow.
Made from strong 2mm steel, precision formed and mig welded, Outback Accessories battery trays come as a complete kit with all the fitting gear and instructions. And because they are powder coated for extra corrosion resistance, you can be sure they'll last.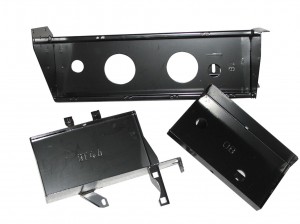 Roadsafe 4WD Battery Trays
Roadsafe are pleased to release the range of Roadsafe 4WD Battery Trays.
Featuring 12 numbers covering 26 vehicle applications, plus Additional Multi Fit possibilities (Tub & Tray mount) Roadsafe 4WD have your auxiliary battery tray requirements covered. Like all Roadsafe 4WD products, our battery trays are built to handle the toughest situations, simply because we 'overkill' the design! From extra leg mounts to thicker steel gauges, the unique design process is instilled in every battery tray we offer.
Made in Australia, the Roadsafe 4WD battery tray range is second to none! Built tough to go the distance.